Site Disclaimer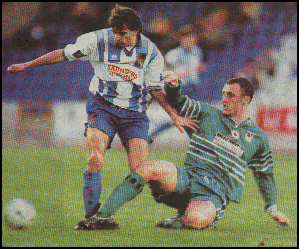 This Website is a totally independent personal site about Chester City Football Club. The pages have absolutely no association with the football club or any person / organisation mentioned herein. These pages exist to provide an informative statistical look at the football club I love.
UP THE BLUES! COPYRIGHT The articles and information on this site are the copyright of the Web Author (me). No reproduction of any article is allowed without the express permiss ....hmm... oh go on then take what you like.
True Blue was established in August 1997

These pages are owned by Robert Ashcroft.