Welcome to the Deva Stadium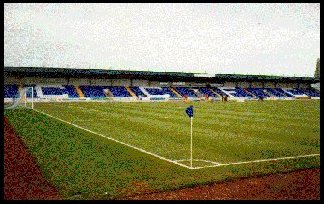 The Deva Stadium
Bumpers Lane
Chester
CH1 4LT

Tel: (01244) 371376 / 371809
Fax : (01244) 390265

Commercial Department
Tel : (01244) 390243

Chester City Clubcall Newsline
Tel : (0891) 121 633
Built in the early 90's, the Deva Stadium, home of Chester City Fotball Club was to be the first stadium in the country to comply with all the rules and regulations (the Taylor report) which were set out following the Hillsborough Tradgedy.
The Deva Stadium was officially opened on 24 August 1992 by The Rt Hon Lord Aberdare KBE, chairman of the Football Trust.
Whilst the ground was being built, the club was a paying guest of Macclesfield Town FC, and played their home games at Macclesfield's Moss Road ground.
Chester's Deva Stadium League Record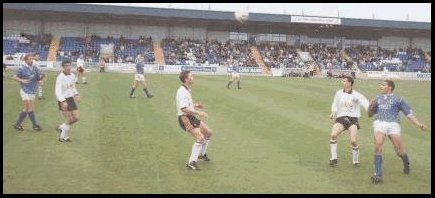 These pages are owned by Robert Ashcroft.